BIPO Auditions for Co-principals Viola
Borusan Istanbul Philharmonic Orchestra's artistic director and principal conductor Sascha Goetzel will be holding auditions to recruit the new co-principals (1st and 2nd chairs) violists for the 2018–2019. Auditions are scheduled for September 15, 2018 at Borusan Oto's 9.55 Hall in Istinye.
The Borusan Istanbul Philharmonic Orchestra (BIPO) will be holding auditions for violists to assess and recruit new co-principals (1st and 2nd chairs) violist members. Organized to determine the sitting formation of the violist group and meet with the new musicians wishing to take part in the orchestra, the audition will be held on September 15, 2018 between 16.30-22.00 hrs for violas at Borusan Oto's 9:55 hall in Istinye.
There will be NO piano accompaniment at the auditions.
The application deadline for section viola auditions is Friday, July 20, 2018. Please note that late applications will NOT be evaluated.
Audition Address:
Borusan Oto, İstinye
İstinye Mahallesi, Sarıyer Caddesi No: 77
Sarıyer, İstanbul
Audition begins: 16.30
Click here to download the application form.
Applications may either be submitted in person to Borusan Sanat or e-mailed to
Kerem Gökbuget at keremg[at]borusansanat[dot]com
Borusan Sanat
İstiklal Cad. No: 160A
34433 Beyoğlu, Istanbul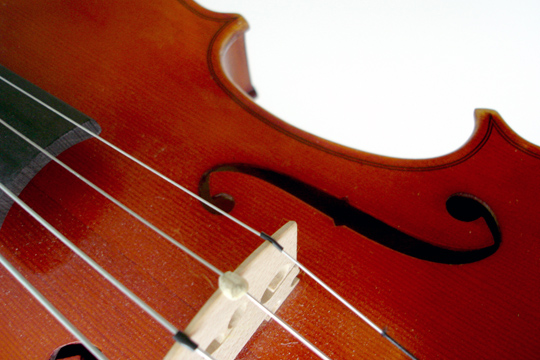 Viola Audition List
All applicants will prepare Hoffmeister's Viola Concerto in D Major.
Applicants will prepare all the orchestral excerpts mentioned.
Applicants are responsible for the whole excerpt unless measures are indicated.
Compulsory piece:
Hoffmeister: Viola Concerto in D Major, 1st movt, (without cadenza)
Please choose one piece only from the following list as solo piece:
Stamitz: Viola Concerto in D Major, Op.1, 1st movt, (without cadenza)
Walton: Viola Concerto, 1st movt
Bartók: Viola Concerto, Sz. 120, BB 128, 1st movt
Hindemith: Der Schwanendreher, viola concerto, 1st movt
Mandatory Orchestra excerpts:
Strauss: Don Juan, Op.20 (from beginning to 71st measure)
Mendelssohn: A Midsummer Night's Dream, Scherzo
Mahler: Symphony No.10, (Andante to 15th measure)
Brahms: Symphony No.4 in E minor, Op.98, 4th movt (measures 41-80)
Mozart: Symphony No.35 in D Major, KV385, 1st movt (measures 41-71 and 134-181)
Tchaikovsky: Symphony No.6 in B minor, Op.74, "Pathétique", 1st movt, (measures 19-62)
Beethoven: Symphony No.5 in C minor, Op.67, 2nd movt (beginning to 10th measure, measures 49-59 and 98-106)
Smetana: Die Verkaufte Braut (The Bartered Bride), (measures 1-8 and 52-111)
You can download the scores of the required pieces from here (crossed ones excluded)