BIPO Auditions for Viola Section
Borusan Istanbul Philharmonic Orchestra announces auditions for section viola to be held under the supervision of Artistic Director and Principal Conductor Sascha Goetzel, to join the orchestra's reserve list and expand the musician pool. The audition for the 2019-2020 season will be held on Wednesday, 12 February 2020 at Borusan Oto 9.55 Hall in İstinye between 9.00 -12.00 for viola. The application deadline for the audition is Friday, 31 January 2020.
Important Notice:  Applicants are required to be at least 18 years of age.

Excerpts to be prepared for the viola audition can be downloaded here (excluding the ones crossed out)
Compulsory piece:
HOFFMEISTER: Viola Concerto in D Major, 1st movt, (without cadenza)

Mandatory Orchestra excerpts:
STRAUSS: Don Juan, Op.20 (from beginning to 71st measure)
BRAHMS: Symphony No.4 in E minor, Op.98, 4th movt (measures 41-80)
MOZART: Symphony No.35 in D Major, KV385, 1st movt (measures 41-71 and 134-181)
TCHAIKOVSKY: Symphony No.6 in B minor, Op.74, "Pathétique", 1st movt, (measures 19-62)
Applicants will prepare all excerpts mentioned.
Applicants are responsible for the whole excerpt unless measures are indicated.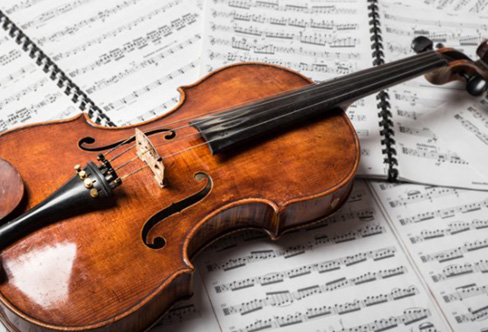 Audition Address
Borusan Oto, İstinye
İstinye Mahallesi, Sarıyer Caddesi No: 77
Sarıyer, İstanbul
Viola Audition starts at: 9.00
Click here for the Application Form.
You can submit your application to Borusan Sanat in person or send the completed form to Kerem Sefa Gökbuget at keremg@borusansanat.com
Borusan Sanat
İstiklal Caddesi No: 160A
34433 Beyoğlu, İstanbul